Posted by Angela Mabray on October 6, 2009 at 9:42 AM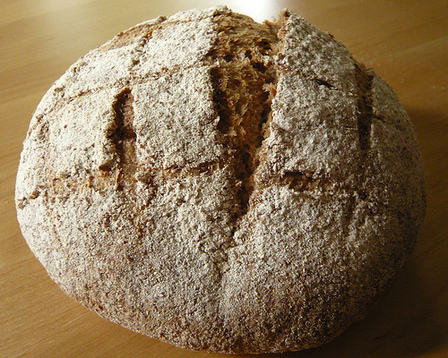 Hubby and I knew we wanted to instill a love of reading in our little one. After the second or third time we'd read Sam all the books on his bookshelf, though, we decided it was time to visit the children's section in our local library. But where to start? I realized pretty quickly that I didn't know much about children's book authors. Sure, there was Dr. Seuss. But how did one discover other good books and authors?
I decided to do it the old-fashioned way... alphabetically. I picked a row in the library (the S's, oddly enough) and started checking out one book from each author. I did a similar thing back when I was a teenager. If I remember correctly, I started with the A's and didn't make it past B or C (of course, those were much longer books). Anyway, if Sam and I like the book, I make a note of it and get more books by that author. I don't know how realistic it is to imagine we'll make it all the way through the alphabet, especially once Sam is old enough to have his own book preferences. But I'm enjoying the variety. The best part about it is feeling that I'm discovering authors. It's pretty clear (and a little sad) that some of these books have never been opened before, much less checked out.
I tell you all this because yesterday's book was a real gem.
The book is called What to Do? What to Do?
, and it's by Toni Teeven. The story has all the charm of a classic fairy tale. I'll give you an overview here, though I think it's worth a read even if you don't have kids. Basically, the main character, Sophie, was very lonely. Her attempts to feel appreciated by baking bread for the birds almost lost her a chance to find real friendships. She was doing something she loved, but the recipients didn't truly appreciate her gift. She was too busy baking for birds to recognize a better opportunity when it came along.
She cleverly solved her problem, which allowed her to open a bakery for people who appreciated it. But there was one extra detail in the ending that I loved:
Sophie hung a sign in the village:
ALL WELCOME FOR BAKED GOODS
MONDAYS AND FRIDAYS ONLY.
OTHER DAYS: STOP BY AND VISIT,
BUT BRING YOUR OWN BREAD.
How-do-you-do's were asked and told.
Tea was served and bread was sold.
Friends were made as good as gold.
And Sophie was never lonely again.
Did you catch that Monday & Friday thing? I love that the character safeguarded herself, making sure she wasn't constantly baking bread, making sure there was time for her to develop friendships. She could have made more money by selling bread every day, but instead she stuck with her priorities.
As fall's craft shows lead to winter's holidays, how are you setting limits? How will you ensure you don't miss big opportunities because you're too focused on the daily busy work? (After all, a "yes" to one thing means a "no" to something else.) How will you be sure that you're not spending your holidays making last-minute gifts for strangers instead of treasuring time with your loved ones?
This is an issue I struggle with, so I would love to hear your thoughts. Have you figured out a balance that works for you?
"Loaf" photo courtesy of Wordridden