Posted by Angela Mabray on May 7, 2007 at 11:17 AM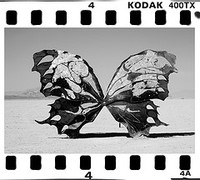 Looking for a way to challenge yourself? Polymer Clay Central has announced their May 2007 Challenge theme: Things with Wings. Polymer clay artists have done some wonderfully inspiring work with wings. Here's a few links to jump-start your creativity:
Course, fairies and butterflies aren't the only things with wings. Think bi-planes, birds, bees, bugs... plenty of creative options.
Mail your entries in by May 15, 2007, for a chance to win one of three prizes. Good luck!